Happy Easter. These are my Easter 2001 adopted cyber pets. To adopt some of your own, click on the pet or, where applicable, the adoption certificate, but please don't steal mine! Like my personalized Easter shelf? You can get one too. Just visit: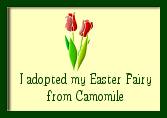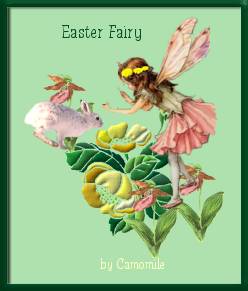 I adopted this adorable Easter Fairy from Camomile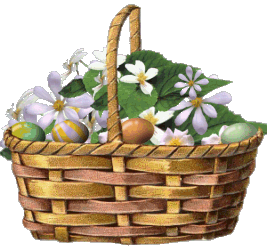 I found my Easter Basket full of Eggs at RAOK.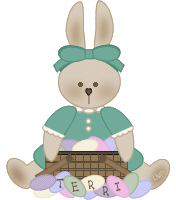 I got my Personalized Easter Bunny from Brittany. Isn't she cute??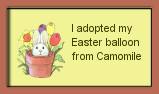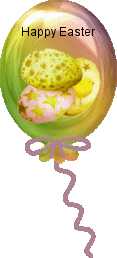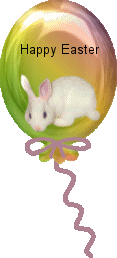 Camomile also has lots of great balloons for Easter and other ocassions.







I adopted my Lil Chick from Kid's Domain!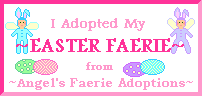 I adopted my Easter Fairy from Angel!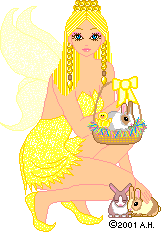 I adopted my Eden, my Easter Goddess from Angel!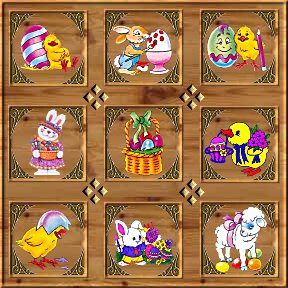 If you'd like to adopt a cute shadowbox for your page, just click the logo above!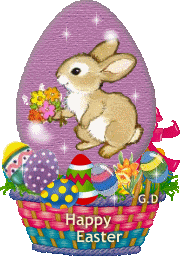 My daughter sent me this cute egg from Gaby's Presents. You can send one to someone you love, just click on her logo.!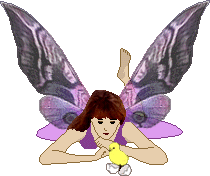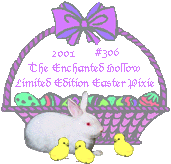 I adopted my Limited Edition Easter Fairy from Enchanted Hollow.







Background Set by: